Omelette Fine Herbs Flavour
119,00 AED
High protein, low sugars.

Description
Product description
High protein, low sugars.

Net weight: 7 bags of 25 g = 175 g
Ingredients
Powdered egg white and yolk (54,8%), milk proteins (emulsifier: lecithins), salt, fructo-oligosaccharides, mixed herbs (chives, tarragon, chervil) (1,4%), spices, anti-caking agent: magnesium carbonate, vitamins (C, B3, E, B5, B6, B2, B1, A, B9, B8 (D-Biotin), B12), maltodextrin.
Allergens indicated in bold.
* Nutritent Reference Values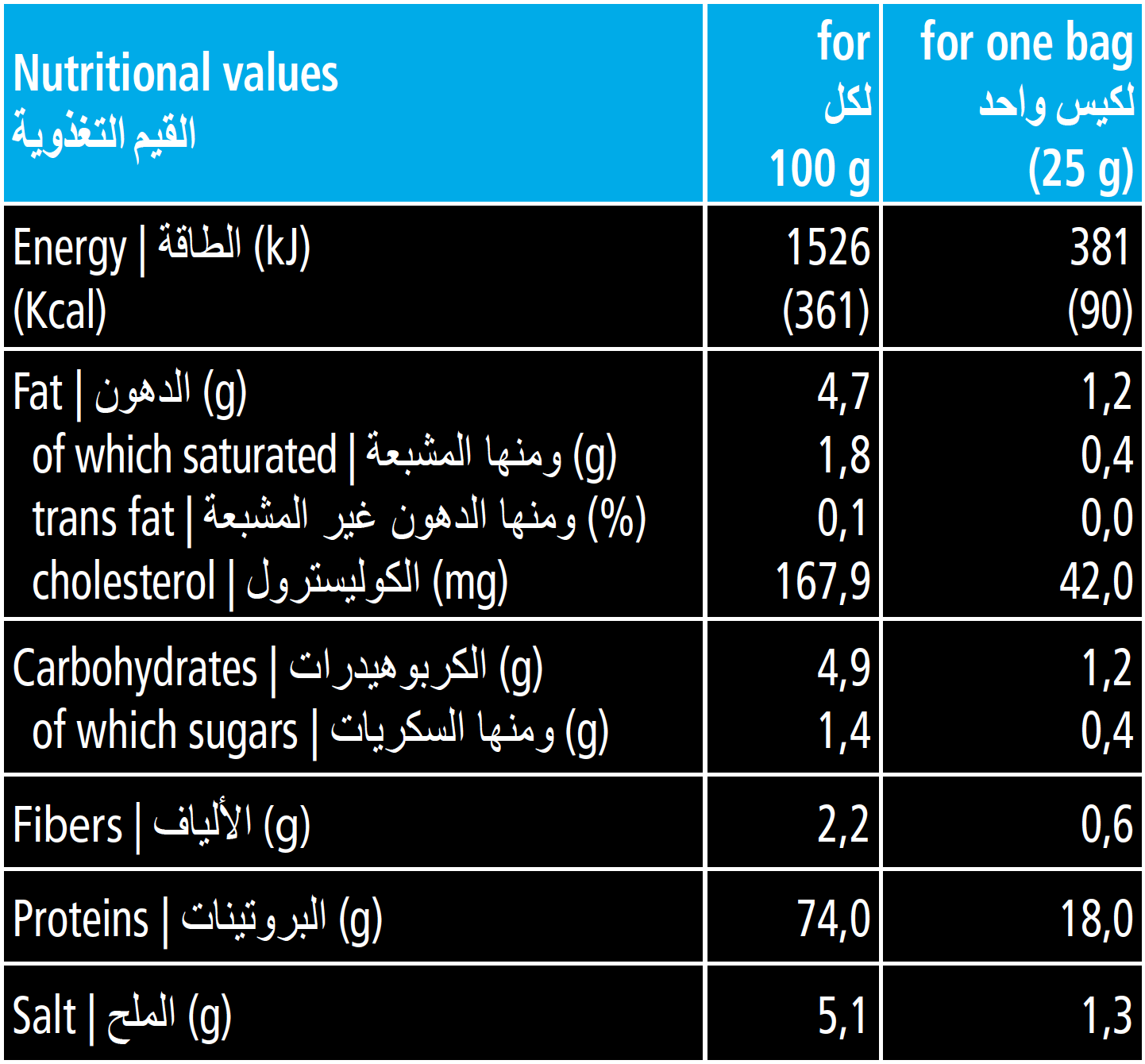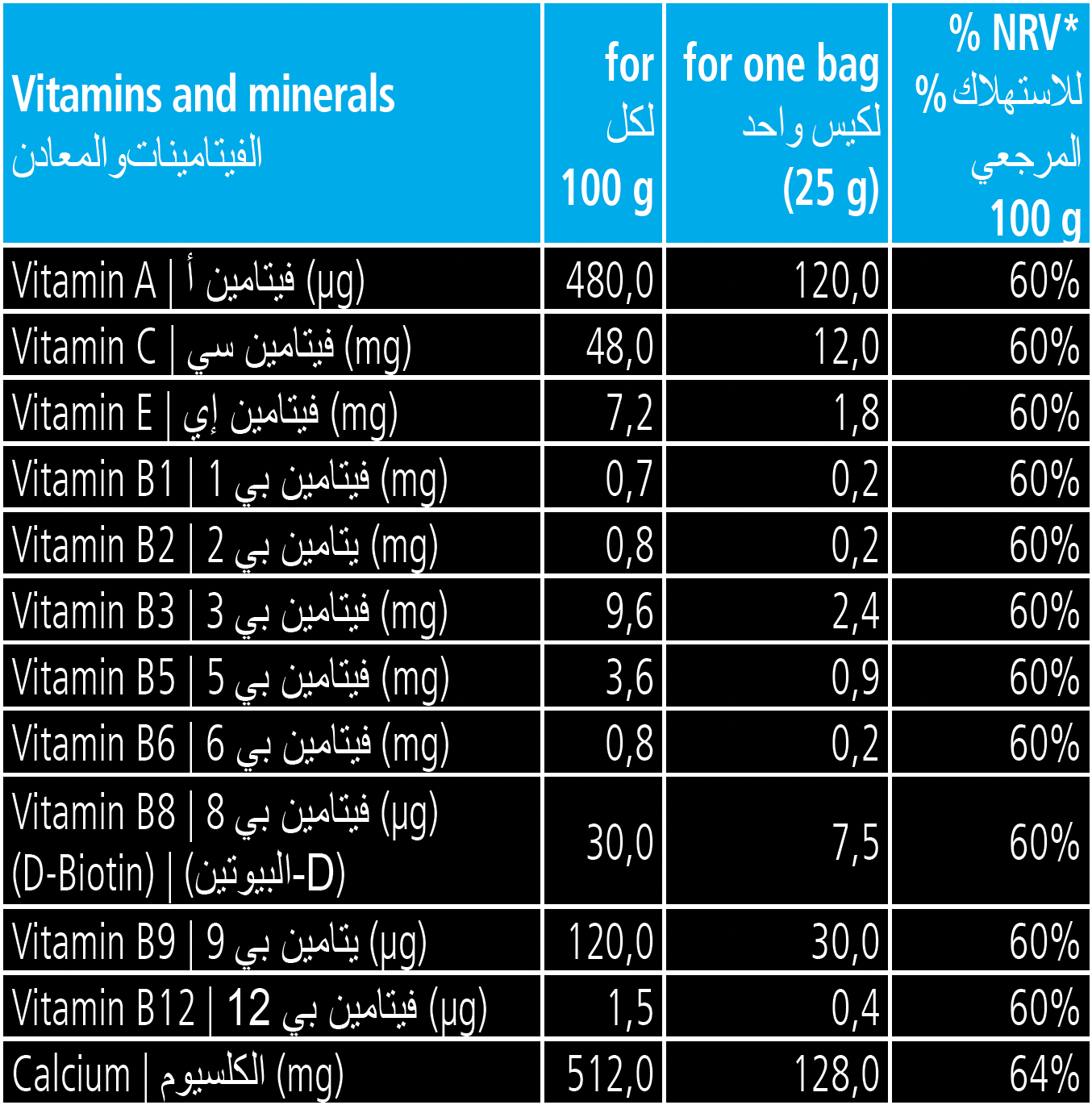 Instructions of Use
Add 120 ml of water to 25 grams of powder and cook gently in a non-stick frying pan (omelet could be prepared traditionally or like scrambled eggs). Consume quickly after rehydration.
Recommendations
Drink plenty of water (2l water/day).
Consume 1-2 servings per day as a snack.
Keep out of reach and sight of children.
Do not administer to children younger than the age of 12 years.
Should not replace a varied and balanced diet and healthy lifestyle.

Store dry and protected from light.

.