Vanilla Milkshake
119,00 AED
High protein, low fat. Contains sweetener.
Description
Product description
High protein, low fat. Contains sweetener.
Net weight: 7 bags of 25 g = 175 g
Ingredients
Milk proteins (emulsifier: lecithins), fructose, powdered skimmed milk, inulin, artificial flavourings, salt, anticaking agents: potassium and magnesium carbonates, vitamins (C, B3, E, B5, B6, B2, B1, A, B9, B8 (D-Biotin), B12), maltodextrin, colour: betacarotene, sweeteners: sucralose and potassium acesulfame, thickener: xanthan gum.
Allergens indicated in bold.
* Nutritent Reference Values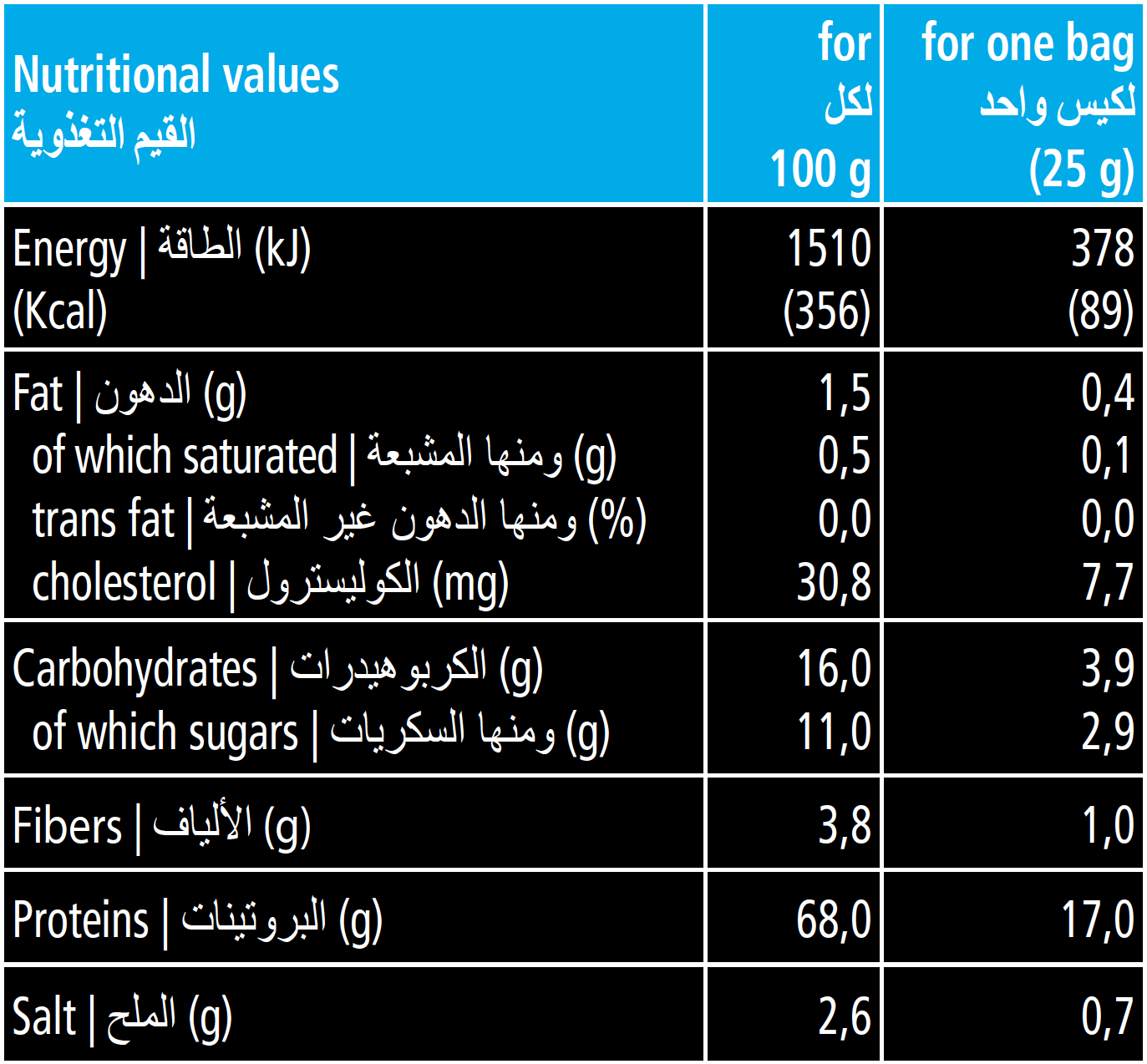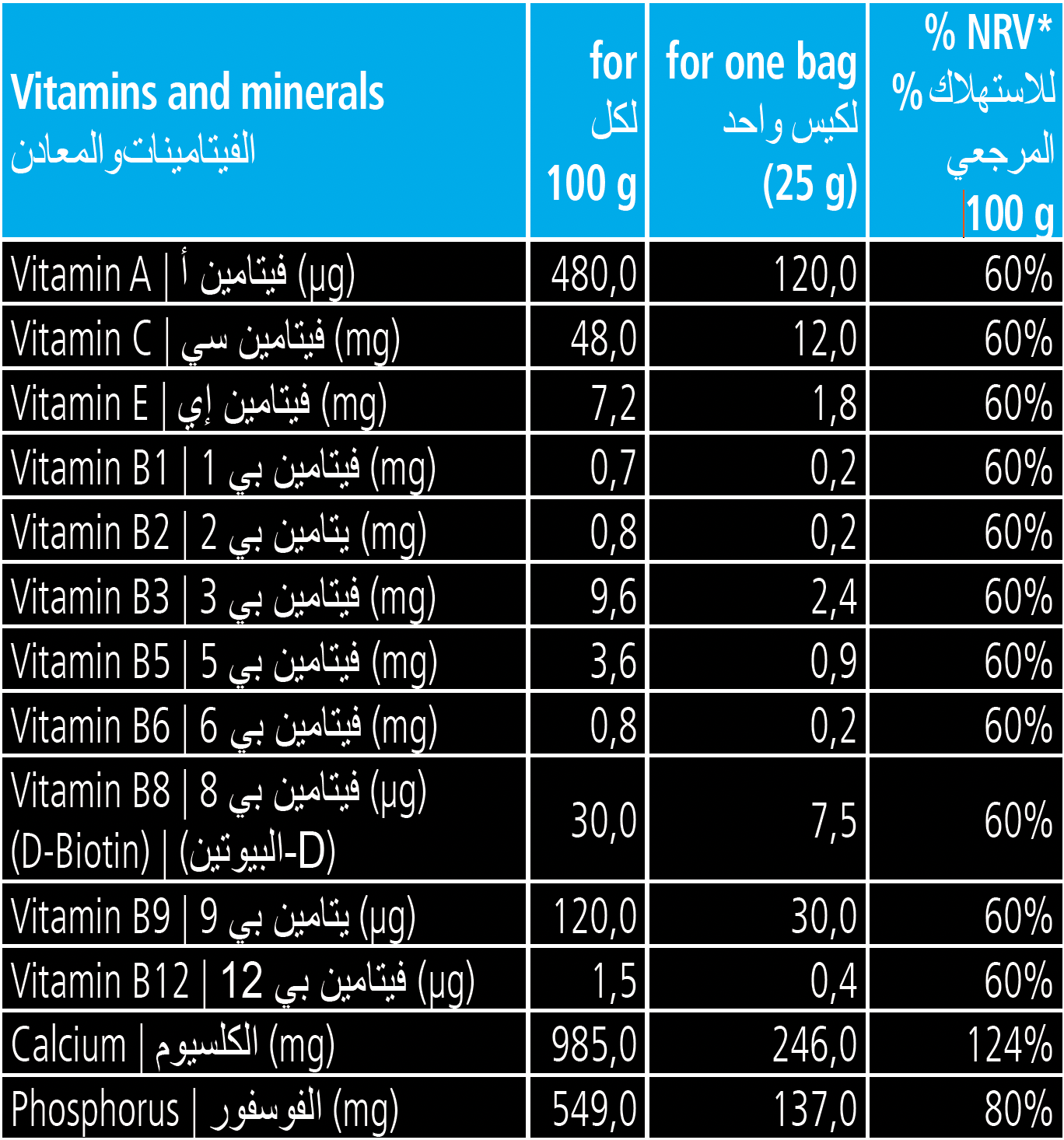 Instructions of Use
Add 200 ml of cold water to 25 grams of powder and stir until completely mixed. Chill for a few minutes to allow to rehydrate. Consume quickly after rehydration.
Recommendations
Drink plenty of water (2l water/day).
Consume 1-2 servings per day as a snack.
Keep out of reach and sight of children.
Do not administer to children younger than the age of 12 years.
Should not replace a varied and balanced diet and healthy lifestyle.

Store dry, under 25°C and protected from light.

.