Breakfast Cereals Chocolate Flavour
119,00 AED
High protein, low fat, low sugars.

Description
Product description
High protein, contains sweetener.

Net weight: 7 bags of 25 g = 175 g
Ingredients
Milk protein, soy protein (emulsifier: lecithin (soya)), cocoa powder (16%), artificial flavourings, thickeners: guar and xanthan gums, salt, oat flakes (1%), vitamins (C, B3, E, B5, B6, B2, B1, A, B9, B8 (D-Biotin), B12), maltodextrin, anti-caking agent: magnesium carbonate, sweeteners: sucralose and acesulfame potassium.
Allergens indicated in bold.
* Nutritent Reference Values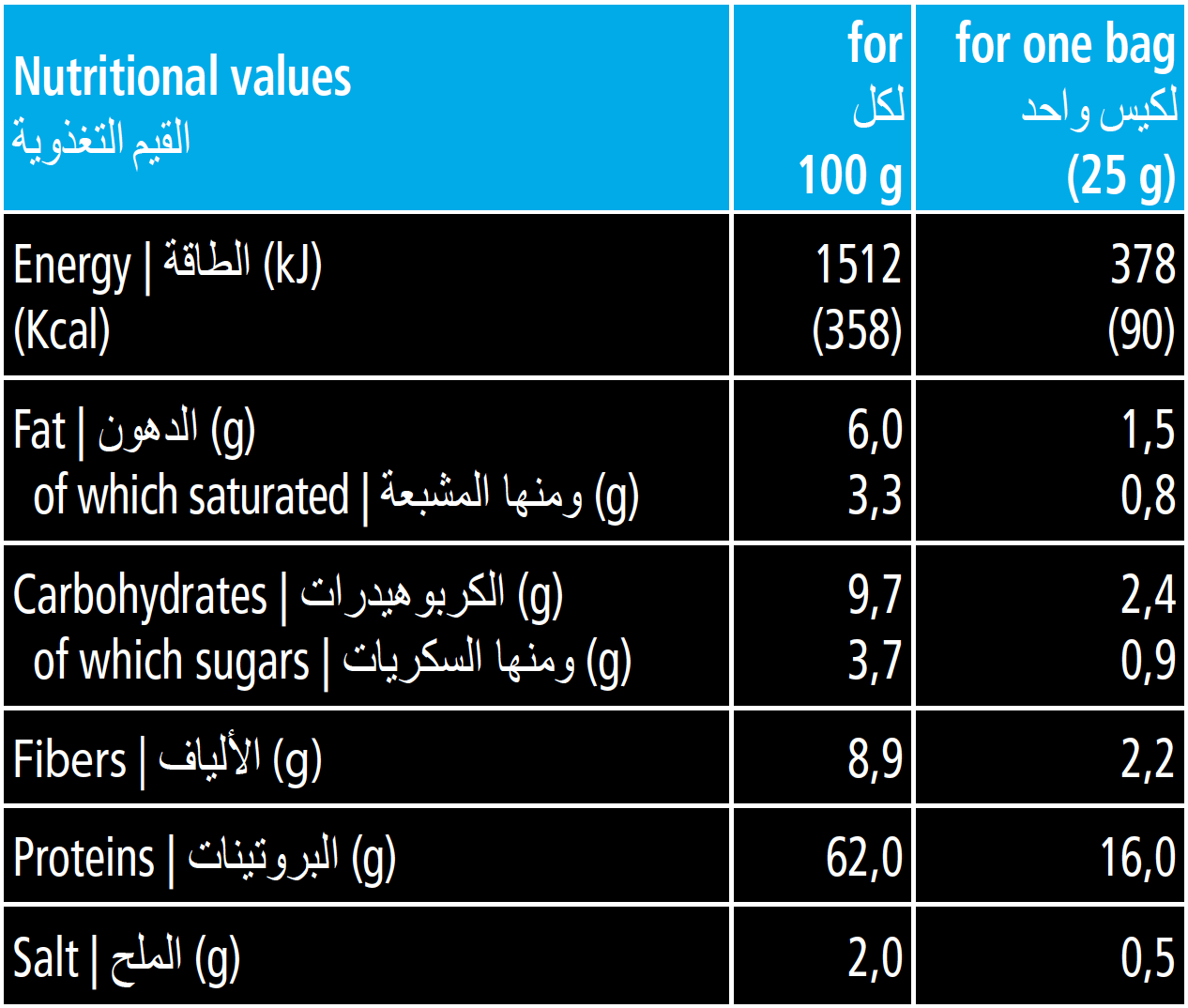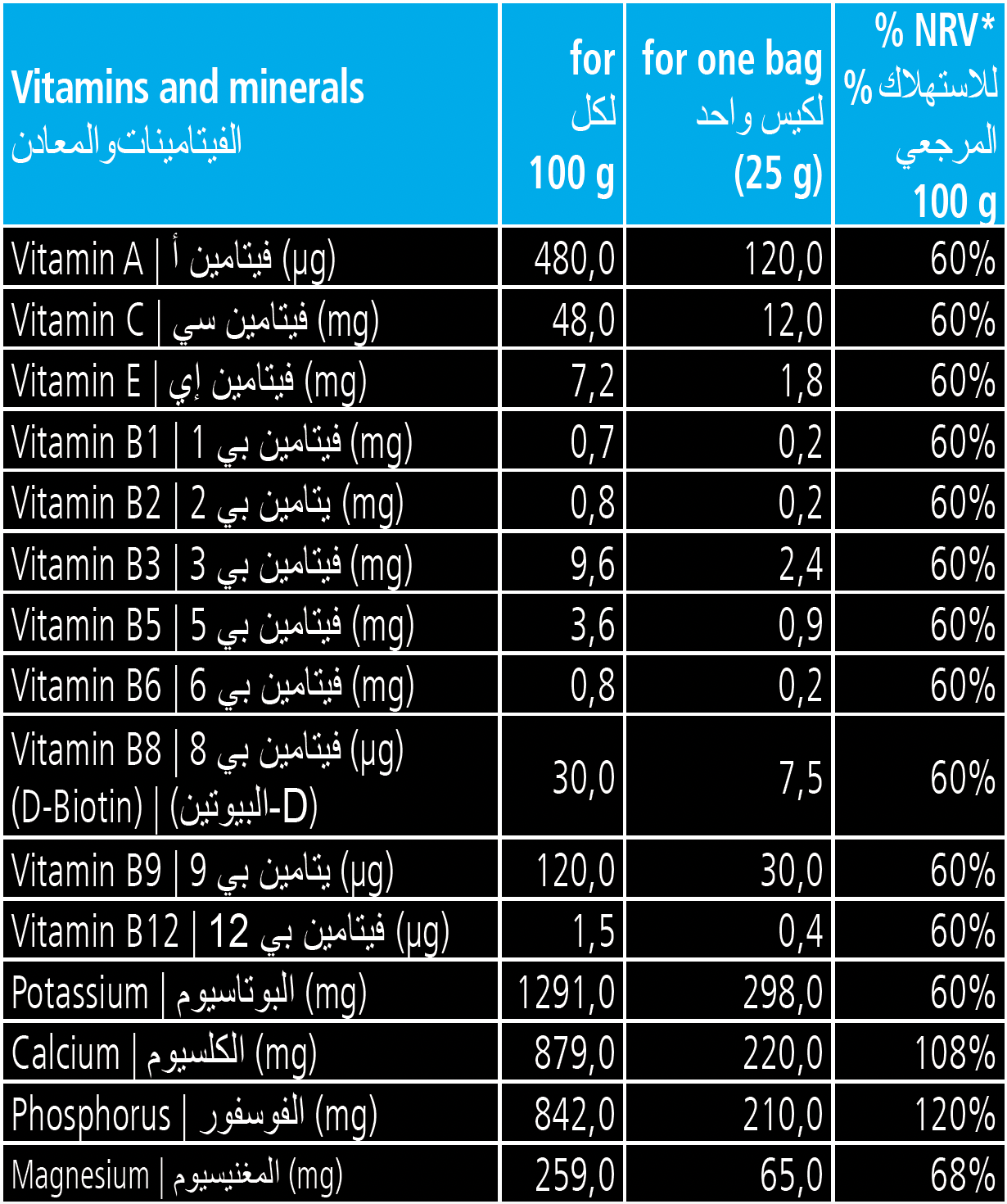 Instructions of Use
Add 120 ml of water to 25 grams of powder and stir until completely mixed. Shake well until completely dissolved. After preparation, allow to rest for 5 minutes before use.
Recommendations
Drink plenty of water (2l water/day).
Consume 1-2 servings per day as a snack.
Keep out of reach and sight of children.
Do not administer to children younger than the age of 12 years.
Should not replace a varied and balanced diet and healthy lifestyle.

Store dry, under 25°C and protected from light.